Partnering with Clients by Clients Partnering
One of the benefits of my job is getting to know and partnering with a bunch of talented, passionate and cool entrepreneurs and one aspect of my job that I love is sparking a business relationship between clients.
Recently I've been working with Castle Island Brewing to help them bring some unique, unforgettable character to their new taproom.  Lots of ideas were shared, but when we thought of having a local artist come in and paint a mural, I knew the perfect artist.
Canman comes to the taproom
I introduced Castle Island to Canman. Canman is not only a tremendous artist, but he is also co-owner of Visions Tattoo, Piercing and Art Gallery in Medway and they have been a client of mine for over 5 years. We gave Canman some ideas on what we were thinking (large, tattoo style old school black panther) and this is what he came up with.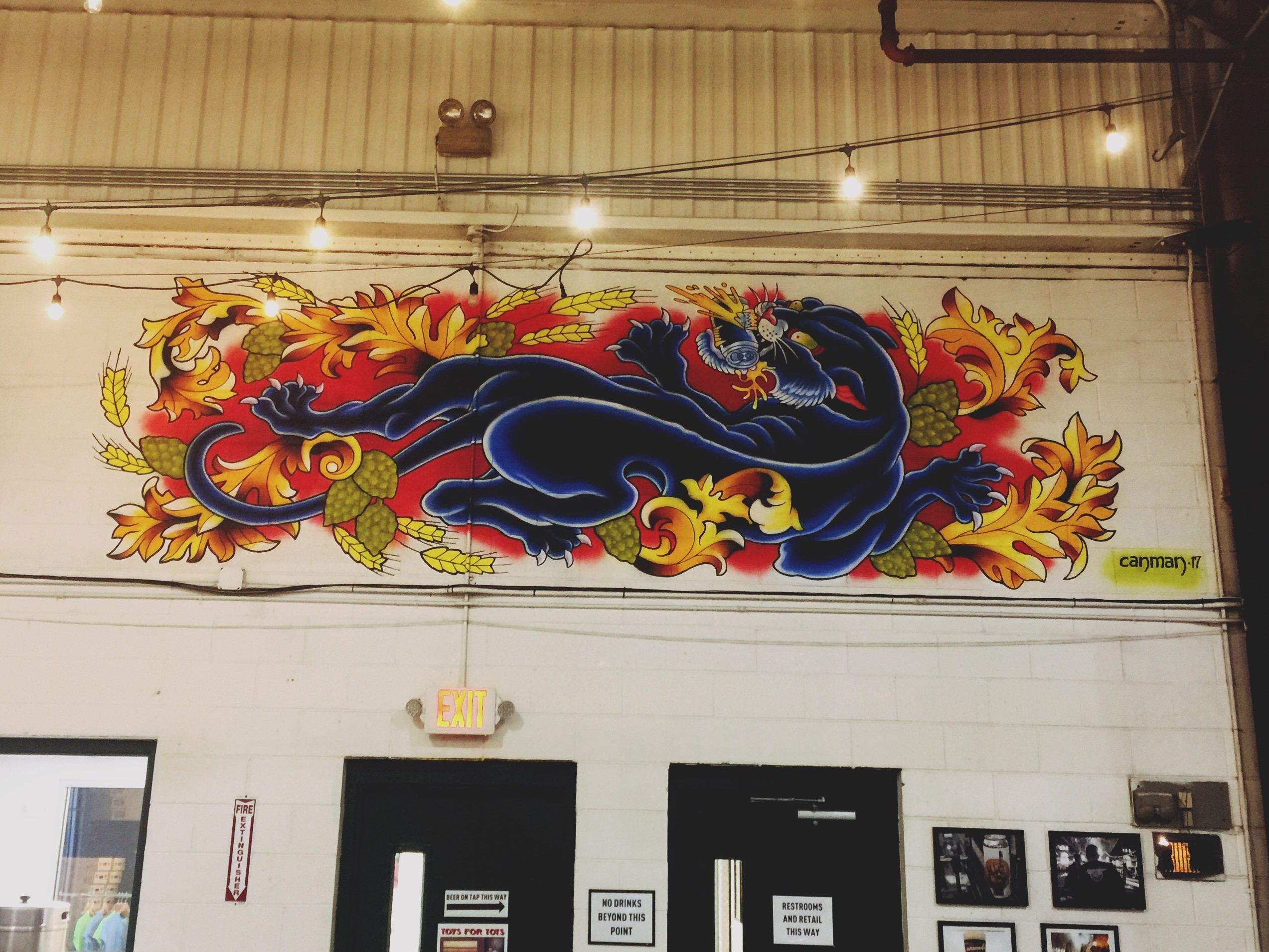 Partnering the 15 x 5 way
A 15 x 5 Black Panther surrounded by hops and barley crushing a beer can in his jaws.  Absolutely Awesome.  I love being considered a partner with my clients, but I love it even more when my clients partner with each other, because when they do, the result is a 15 x 5 Black Panther crushing a beer can.  To me, that's pretty awesome.